Things to Discuss with Upholstery Company in Singapore
No matter how much care you do to your upholstered furniture, there will come a time that old-age signs show up and you need to get it reupholstered. Since it's your cherished piece, you should take it to the best upholstery company in Singapore and not just to any repair shop. However, your job doesn't end at finding a reliable upholstery company. There are things you need to discuss with them to ensure you will get the right outcome.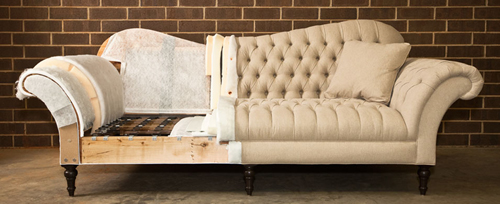 Upholstery service can become pricey if you don't have any idea what to do to your furniture. You don't want to lament mistakes that you could have avoided by having a small talk with the company before starting the service. Here are some things you need to discuss with the upholstery company.
Parts to be Repaired
When the furniture is in the hands of the upholsterer, you should give them time to take a peek under the covers and other parts. This way they can identify if some parts need to be tightened up, clamped or glued. Be sure to inform them that you would want to know the diagnosis of the damage. Most upholsterers will perform small repairs as a courtesy to the customer, but it is always a good idea to ask what needs to be repaired and the possible cost of the most significant repairs.
Fabric Type and Pattern
Make sure to have a thorough discussion with the upholsterer about the type of fabric to be used. There are several types of upholstery fabrics available, so it is important to talk this over to pick the ideal one. If the chosen fabric will be shipped, ask the upholsterer to inform you when it arrives so you can check it out first-hand. It is important to go over the fabric to determine its quality and durability.
Upholstery company usually provides options when it comes to fabric pattern. They will let you pick which pattern you desire to use on the furniture. However, if they think the choice doesn't seem to match with the piece, they will give recommendation and explain why. Be clear if you plan to have a specific fabric theme on the back to avoid redo works. If you are mixing fabrics on the furniture, it is best to provide sample image so that they will know where each part of the fabric pattern must go.
Spring Tying or Replacement
Upholstery service is not just about replacing the old, worn out cushioned of your sofa or chair. Sometimes, the upholsterer needs to perform other significant repairs, like spring tying or replacing. The springs of your chair might have come unsprung or must be replaced. Without being told, a good upholsterer will re-tie the springs or replace bent ones before they start the repair. However, it is best to be informed up front to know if they will charge extra for this additional work.
Cushions
You should specify with the upholstery company the foam type and foam thickness you would like to have. Specifically, discuss the foam density you need, and whether you want a Dacron or down wrapped cushion, all-new foam, or a complete down-filled cushion. The cost of the cushion usually gets lost in the total repair project, but it can add to the bottom line. So, be sure to ask for the breakdown of the cushion cost from the Singapore upholstery company.