How to Choose Quality Upholstery Fabric for Your Sofa
When it comes to choosing an upholstery fabric for your sofa or upholstered chair, there are several factors to take into account to ensure you find the right one. After all, your sofa or chair is a big investment and you don't want to invest in low-quality material used during the refurbishing. So it is essential to be meticulous in picking the fabric to make the most of your money and to bring back the beauty of your priceless furniture. Make a mistake in choosing the fabric type, and the entire room will surely suffer.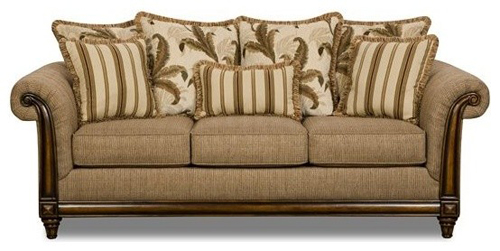 Whether you want to have a unique look in your home or to preserve the memories of the upholstered furniture, don't make a rash decision in picking the Singapore upholstery fabric. Here are some important points to bear in mind when you need to choose the fabric.
Choose Heavyweight or Lightweight
Upholstered fabrics are available in different types, such as heavy and lightweight. Heavy fabrics are generally more hard-wearing than the lightweight fabrics. Examples of heavy fabrics are canvas, woven wool, tapestry, and leather while the lightweight fabrics are satin, chintz, linen and taffeta. If your upholstered furniture is placed in a crowded area like a common living room, or if you have little children who love to climb up on the sofa or have pets, then the heavyweight will be the best option. Since they are durable, it can endure strenuous usage. Meanwhile, if it is situated in your bedroom and isn't always in use, then you may opt for lightweight fabric. Lightweight fabric can dramatically upgrade your bedroom's look but you need to take extra care to avoid damaging it. Generally, you need to consider your lifestyle in deciding whether heavy or lightweight fabric.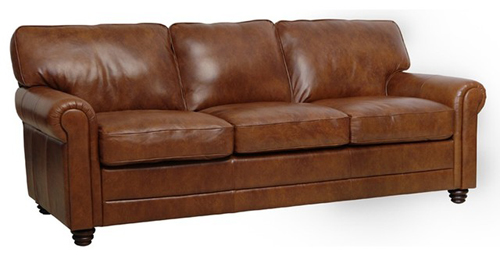 If you think choosing a colour is an easy task, you will be surprised to know it's quite challenging. You cannot just pick any colour you want, rather it is highly recommended to choose the colour for your upholstery fabric strategically. Do you tend to get tired of dramatic or saturated colours quickly? Or do you stay true to certain favourites for a long time? Ask yourself these questions to help you determine what colour you should choose. Colour can significantly change the look of a boring sofa. Use solid colours with small repeat if you want your furniture to stay for a long period of time. Unexpected colours like pink, yellow and turquoise enable a classic sofa to create a fashion statement. Whatever your choice, be sure you will like it for several years.
Many people try to avoid using bold patterns for upholstery fabric and just prefer to accessorise the sofa by adding pillows. However, current trends involve bold patterns for most decorating ideas, so don't be scared to choose a fabric with patterns. Just make sure the pattern does not conflict with the shape of the upholstery piece. Otherwise, it will surely be a mess.
Never compromise the quality of the upholstered fabric for a cheap one. The fabric cost does not necessarily reflect quality. A low-cost canvas may be more durable than the more expensive damask. So it is better to ask the Singapore upholstery fabric company to give you an insight on the quality of the choices before making a decision.