How To Choose Fabric For Sofa Upholsteries In Singapore?
Sofa is basically the centrepiece of a living room in the house. As a primary seating area, sofas usually suffer significant tear and wear over time. When this happened, you can take this piece of furniture to a shop offering refurbishing of sofa upholsteries in Singapore. Some people throw away their sofa when it is damaged, but it is not practical. Refurbishing is obviously more cost effective than buying a new one.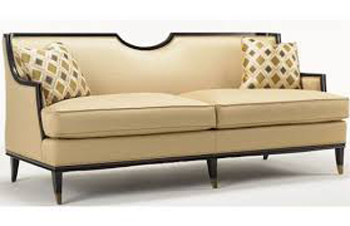 Once you have taken your sofa to a repair shop, you will be asked to choose a fabric for your furniture. Picking a fabric seems very easy, however, you need to consider a few factors to select the best one that matches your preference and will last longer. Some aspects of choosing upholstery fabric may seem obvious like deciding what colour and design, which is commonly the biggest factor in selecting a fabric. While colour is vital, however, there are some things you should also consider.
Fabric Durability
Durability is important when choosing a fabric for sofa upholsteries in Singapore. Sometimes, fabric durability becomes an issue and there are times that it doesn't matter. Every home is different, which entails that the requirements may also vary. Your fabric selection must reflect these requirements.
If the sofa is used every day, woven patterns will be a good option. This type of fabric can hold up longer than the printed one due to the higher thread counts and tight weaves. Woven patterns have more thread counts, which refer to the number of thread per square in of fabric. Keep in mind that denser fabric lasts longer. Pick a fabric based on who uses most the sofa. If your pets are fond of climbing onto the sofa, you may consider having a microfiber or leather one to withstand extra tear and wear. Prioritise fabric durability if the sofa is placed in a high-traffic room in the house.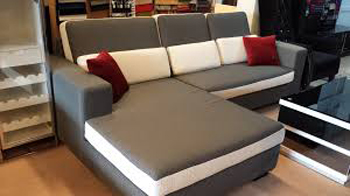 Placement And Purpose
The location of the sofa can help you decide which fabric to choose. If the sofa is more used as a beautiful showpiece in the living room of a working professional or retired couple and is not always used, then you can opt for a fabric with a lavish design. If it is placed near the window where the sunlight can come in, you should opt for a fabric that can endure the heat. Meanwhile, a sofa in a high-traffic area will require a strong, sturdy, and easy-to-clean fabric while a sofa in a guest room can boast luxurious upholstery.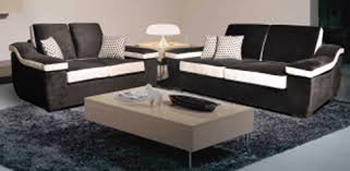 Fabric Colour
Oftentimes, people pick a colour first before making other choices about a sofa fabric. Colour undeniably makes the strongest impact and is definitely the first thing that people see when making a selection. So be sure your colour choice is the one you can live with every single day happily without regrets.
If the sofa is placed in a smaller room, you want to stay away from choosing bold colours. Bear in mind that warm and cool colours can affect the mood of the room, so opt for a colour that can set the right mood. Avoid trendy shades as they usually come and go, unless you really like a certain colour. If you have children and pets around, you may consider darker colours than delicate ones. Dark coloured sofa upholsteries in Singapore can easily hide dirt or stains so it should not be that obvious.